Description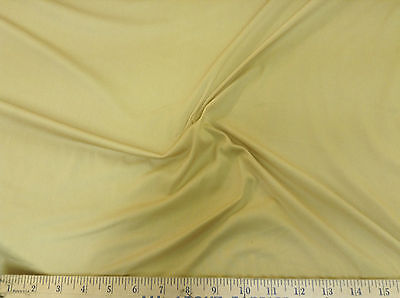 Description
Powernet fabric,sometimes called mesh is made from 86.4% polymide and 7%spandex,significant stretch with a very tight mesh weave . Thedensities of the power net fabric vary greatly from one fabric toanother and some are soft and flowing like chiffon , but with stretch ,while others a slightly more stiff and less shear with significantstretch.
Gold

58 inches wide
light weight and soft and flowing


Strait on both selvage edges

Care Instructions: Machine wash normal, Dry normal
Very Very sheer

4 way stretch, will stretch in all 4 directions significantly

sold by the whole yard

All Multiple purchases of whole yards will be sent continuous in one piece


View All
Close
1 Review
Great fabric. Wife loves it!!!!

Great sewing material.
View All
Close